DAGTELECOM
Once connected to the Internet,
call any number you wish - domestic or international,
mobile or landline - for a reasonable rate.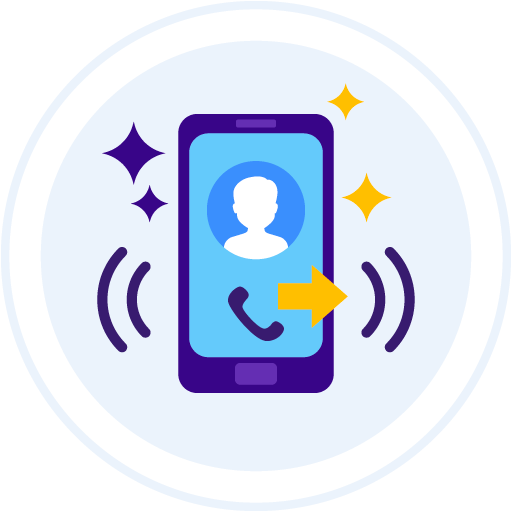 Voice & video calls
Call your close ones as often as you want, for as long as you want. Make international voice and video calls to stay connected.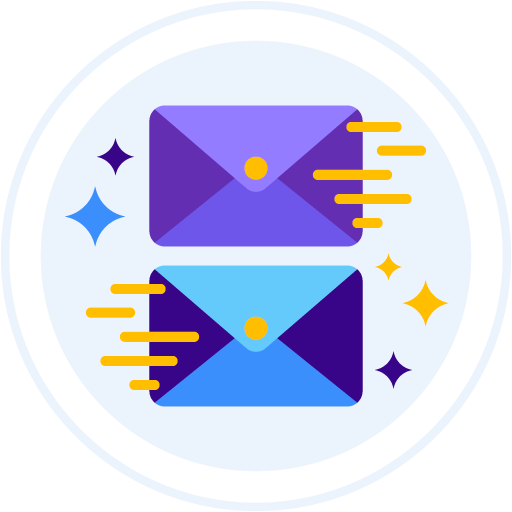 Messaging
Join a group chat or send one-on-one messages to your friends and family anytime, anywhere!
Advanced features give you full control!
Make free calls and send text messages online with any other Dagtelecom user.
In addition, feel free to call any other number - domestic or international, mobile or landline - and you will be charged in dagcoins. Up to you how to use it!
User-Friendly
Making a call to a loved one or sending a text message to your family is easy as 1-2-3. Just press the call or send button and you are connected!
Minimal Interface
We love simple and easy-to-use solutions that enhance our everyday lives. No extra fluff or complicated service design for you to navigate.
Fast Messaging
You want to get your message across instantly. We get that and that's why Dagtelecom is designed to work seamlessly.
Secure Communication
Speak and share your information freely as all calls and texts are encrypted. Your conversations are secure and safe.
Frequently Asked Questions
- Register account with you private number, virtual number is not allowed.
- One person can have only one verified account.
- Calls to Premium numbers are prohibited.
- Recharge with black market coins is prohibited.
Recharge and calling limits:
- 30 day recharge limit is around 60 DAGs (exact amount will depend on the Dagcoin official rate).
- One day calling limit is around 7 DAGs (exact amount will depend on the Dagcoin official rate).
Failure to comply with the terms may result in account closure and loss of funds. Dagtelecom is not obligated to make refunds.
Open the application, enter your mobile number and we will send you a 4 digit code via SMS. Insert the code and voilá - your account is created and you can start doing international calls!
You can send an email to [email protected] or use the contact form on our website. In the application, the contact form can be found under Help & Support.
You can make calls worldwide. Check the rates for different countries from our pricing calculator. (coming soon)
The rates may vary between different countries. Check the rates from our pricing calculator. Calls between Dagtelecom users are completely free.
From app menu open My Account and from the list select Recredit with Dagcoins. Select the amount and click "Pay with Dagcoin" to proceed. Once the unique QR code is displayed, click "Copy payment ID". Open your DagWallet, select the send function and copy the ID to the receiver field. The amount field will be automatically filled. Once you have clicked "Send", the funds will reach your account in 30 seconds and you will be notified via SMS.
Recharge is allowed from one device and after every hour.
Also do not try to send DAGs from your wallet straight to Dagtelecom wallet address. Use app recharge page for this.
There is also monthly limit around 100 DAGs, exact amount depends on the current price. Just start with 10 DAGs and try out the services.
Failure to comply with the conditions may result in loss of money. Dagtelecom is not obligated to make refunds.
You can call to any number, domestic or international, mobile or landline.
You can make free calls and send messages for free with any other Dagtelecom user worldwide. Calls and messages outside the Dagtelecom userbase can be paid in dagcoins. Check the pricing calculator for more info.
This error happens when you are travelling and using local internet during registration. Just switch on your phone data roaming service (4G) during verification.
If you are traveling in the countries listed below, then you may need to use VPN service to bypass local data service restrictions.
Guyana, Kuwait, Libya, North Korea, Oman, Qatar, Syria, UAE
Contact us
Feel free to send us a message should you have any more questions.
Use our contact form or e-mail us at
[email protected]